Dr. Ryan Moses DMD, PS
Dr. J. Ryan Moses DMD, PS thoroughly enjoys orthodontics, not only as his profession and livelihood but also as his passion. He loves the challenge that each case presents, and overcoming those challenges through sound, quality orthodontic treatment. He loves his patients' uniqueness, the interaction he has with each family and seeing the growth and changes that occur in their lives. He feels honored by the trust that his patients place in him.
Dr. Moses is a native of Great Falls, Montana, and has resided in Vancouver, Washington since 2002. He is married with three sons and in his free time, he enjoys coaching, building, skiing, hiking, reading, and spending time with his family.
Education
Professional Memberships
Continuing Education
Things are constantly changing and improving in the world of dental and orthodontic treatment. Dr. Moses feels it is his duty to stay current so he can offer his patients the highest quality of care. There is a level of personal satisfaction that comes from offering the best treatment possible for each patient. He participates in several forms of continuing education including study clubs and annual orthodontic meetings. In addition, he lectures and instructs residents once a week at OHSU Department of Orthodontics and participates in the Angle honor society of Orthodontists.
Tonya – Office  Manager
I am a registered clinician and have worked in the orthodontic field since 1998. I started working with Dr. Moses in 2002 when he opened his practice and love leading our team (and office) of professionals. I adore meeting our new patients, setting them up for treatment, and introducing them to the practice. I am a native to Portland, Oregon. In my free time I am passionate about winter sports, specifically skating and hockey. I love the Pacific Northwest, traveling, and the outdoors.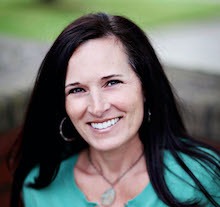 Carrie – Scheduling Manager
I started working at Moses Orthodontics in 2009. I enjoy working with and scheduling all the wonderful families that receive care from our office. I have four children and love spending time with my family. In the little spare time I have, I love any kind of shopping and biking.